Hello! I am currently working on my own feature length film, so will be pausing reviews until another festival. Until then please enjoy a still from GRIEVE.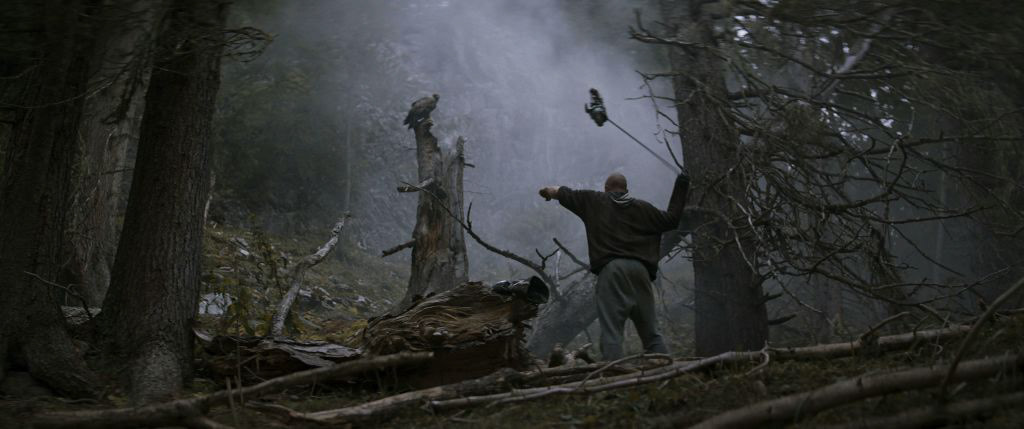 Fantastic Fest 2021 Roundup
I recently attended the 2021 edition of Fantastic Fest and had a blast from the comfort of my own home. If you're dodgy on the idea of attending a genre film festival at home and missing out on the raucous screenings with fellow weirdos, I can assure you that watching from home was equally as exciting.
Here are some films I saw and their respective 1-5 star ratings along with some words on some.
Dead & Beautiful (Feature) - **

His & Herzog (Short) - **
Eyes of Fire (Feature) - *** The new restoration by Severin is absolutely gorgeous.
Barbarians (Feature) - *** Starts with some fantastic ideas, but flounders in the end.
King Car (Feature) - *** Unfairly stacked against this year's Titane, but wholly different and fun.
Alone With You (Feature) - ** Covid movies, man..
The Timekeepers of Eternity (Feature) - *** Completely flips your feelings on The Langoliers made-for-TV movie.
Saloum (Feature) - *** Had more fun with the crime aspect of this strange Senaglese horror film.
Bloody Oranges (Feature) - **** You are not ready for this arthouse sledgehammer to the face out of France.
Luzifer (Feature) - ***** My favorite film of the festival. Like doom metal translated into a film. The score by Tim Hecker is mesmerizing.
Name Above Title (Feature) - *** Gorgeous no dialogue giallo-colored fever dream with some of the grossest kisses this side of Elm Street.
NR. 10 (Feature) - **** Irreverent conspiracy picture with some sandpaper dry laughs. The last shot in this one will make you cheer. 
Fantastic Fest 2020!!!
Here are my reviews for FF 2020 with their respective 1-5 star reviews! I hope they do the at home thing again next year! Lifted me right out of my Covid Blues..
The Queen of Black Magic - ****
Bloodthirsty - **
The Old Man Movie - *** GROSS.. and very cute.
Great Choice - ***** This insane short film is probably my favorite experience of the fest. I love Carrie Coon.
How to Deter a Robber - ***